Defensive Driving
Rev Up Your Safety During Motorcycle Safety Month!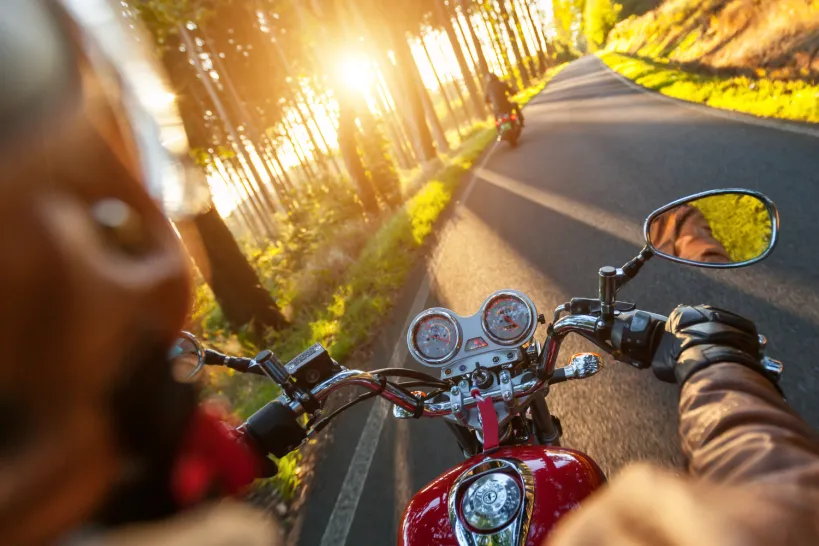 Spring is finally here, and that means it's time to rev up your motorcycle and hit the road. But before you do, take a moment to think about your safety and your loved ones.
The statistics in South Carolina are devastating: 
3,898 Motorcycle Crashes in 2022
154 of these crashes resulted in lives lost. Each crash was preventable. 
70% of Motorcycle Collisions Occur at Intersections
It's important for motorcyclists and drivers to use caution and stay alert at every intersection.
29.8 MPH Average
Motorcycle crashes happen at all speeds, including low speeds. The median speed of 900 motorcyclists before a crash was only 29.8 MPH.
27% Injured or Killed
Statistically, more than 1/4 of all motorcycle crashes will end in injury or death.
May is Motorcycle Safety Month, a time when riders and drivers alike are reminded to stay aware and alert on the roads. As a motorcyclist, it's important to take the necessary precautions to protect yourself while on the road. Wear the proper protective gear, including a helmet, gloves, and a jacket. Make sure your motorcycle is in good working condition, and always obey traffic laws.
But being safe on the road is not just the responsibility of the rider. Drivers also need to be aware of motorcyclists on the road. Look twice before changing lanes or turning, and keep a safe distance from motorcycles. Remember, motorcycles are smaller and harder to see than cars, so it's essential to be vigilant and aware of your surroundings.
To raise awareness about motorcycle safety, the South Carolina Motorcycle Safety Task Force (MSTF) supports events and provides resources statewide. Take advantage of local safety courses and training programs, and attend motorcycle safety events in your area. You can also join local riding groups and forums to stay up-to-date on the latest safety tips and news.
Motorcycle Safety Month is a reminder to all of us that we share the road with a variety of vehicles, and we all have a responsibility to stay safe. So, before you hit the road this spring, take a moment to rev up your awareness and prioritize safety.
Back to Resources List