Work Zone Technician
A one-day course, ideal for new and rising work zone managers with safety and health responsibilities in:
highway and street construction
bridge, tunnel, water or sewer construction
concrete, utilities, or paving industries
state transportation and county or municipal street/public works departments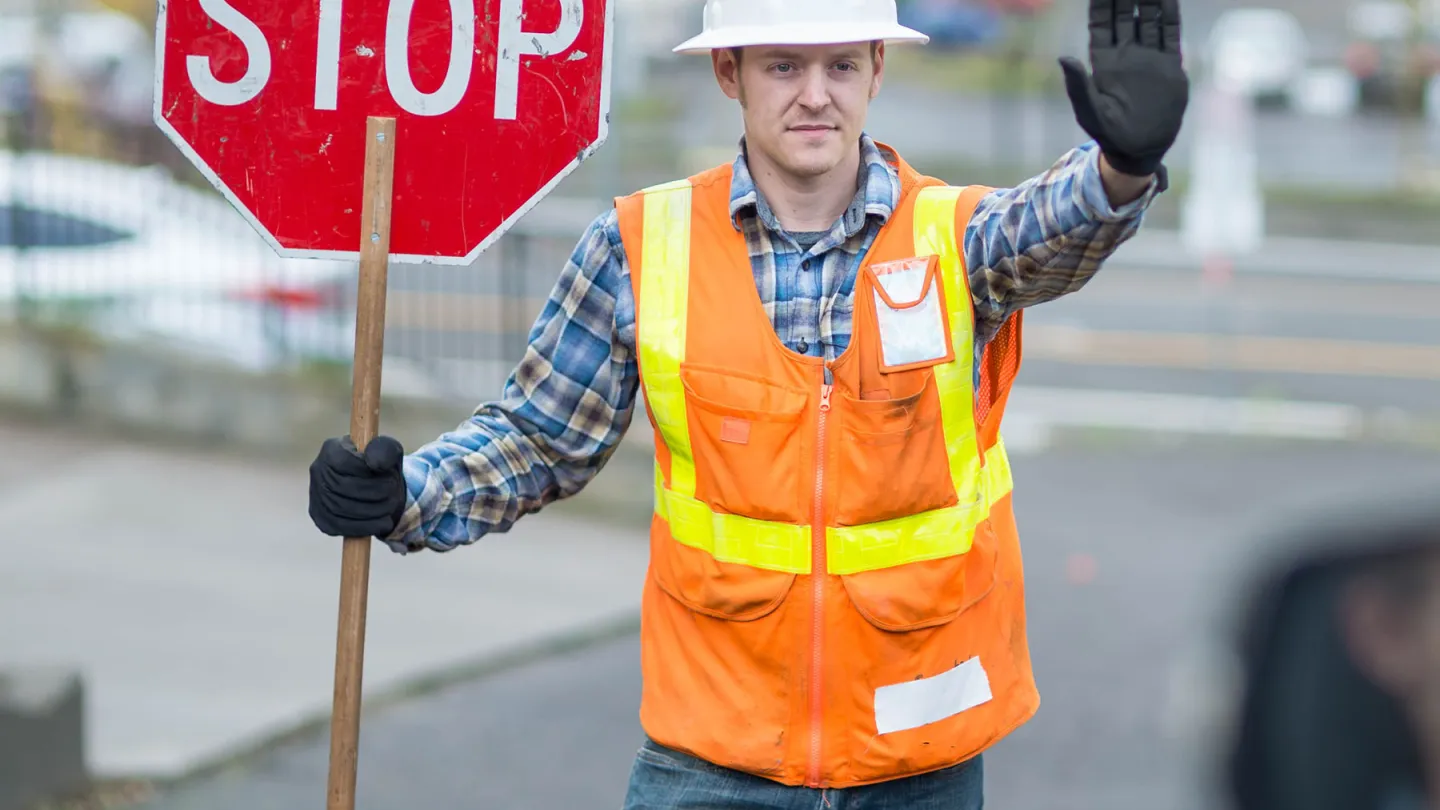 Class Details
Controlling traffic through work areas is one of the most important—and dangerous—operations in construction maintenance. The Work Zone course is an introduction to work zone setup, focusing on specific requirements from the Federal Highway Administration's Manual of Uniform Traffic Control Devices (MUTCD).
Course Topics: 
Introduction and overview of the MUTCD
Rules and codes related to public roads
Legal requirements for local governments and public entities with regard to roadways and liability
Uniformity of traffic control signs and devices
Temporary traffic control for streets, roads, bridges and utility repairs
Developing plans for temporary traffic control zones, utilizing typical applications in the MUTCD Part 6
MUTCD Part 6 I: Roadway incident management
Compare Course Options
Work Zone Technician
Introductory training (1-day)

Above and beyond the state requirements for flaggers and work zone workers

Gain a practical understanding of traffic control procedures, operating temporary traffic control (TTC) devices, and MUTCD guidelines

Ideal for rising work zone workers and work zone safety managers
Flagger Certification
Certification course (4-hour: Novice / 7-hour: Instructor)

Meets state requirements for flaggers and flagger instructors

Learn necessary flagging procedures and roadway safety

Ideal for beginner flaggers and supervisors of flaggers
"I enjoy working with the Council because this organization offers training that greatly improves the quality of life for all of us."
— Chris Garner, Board Member
Fleet Safety Director/OSHA Site Inspector
Work Zone Technician Contact

Ellyn Learn
For questions, or to request a trainer for onsite training at your convenience, contact us.